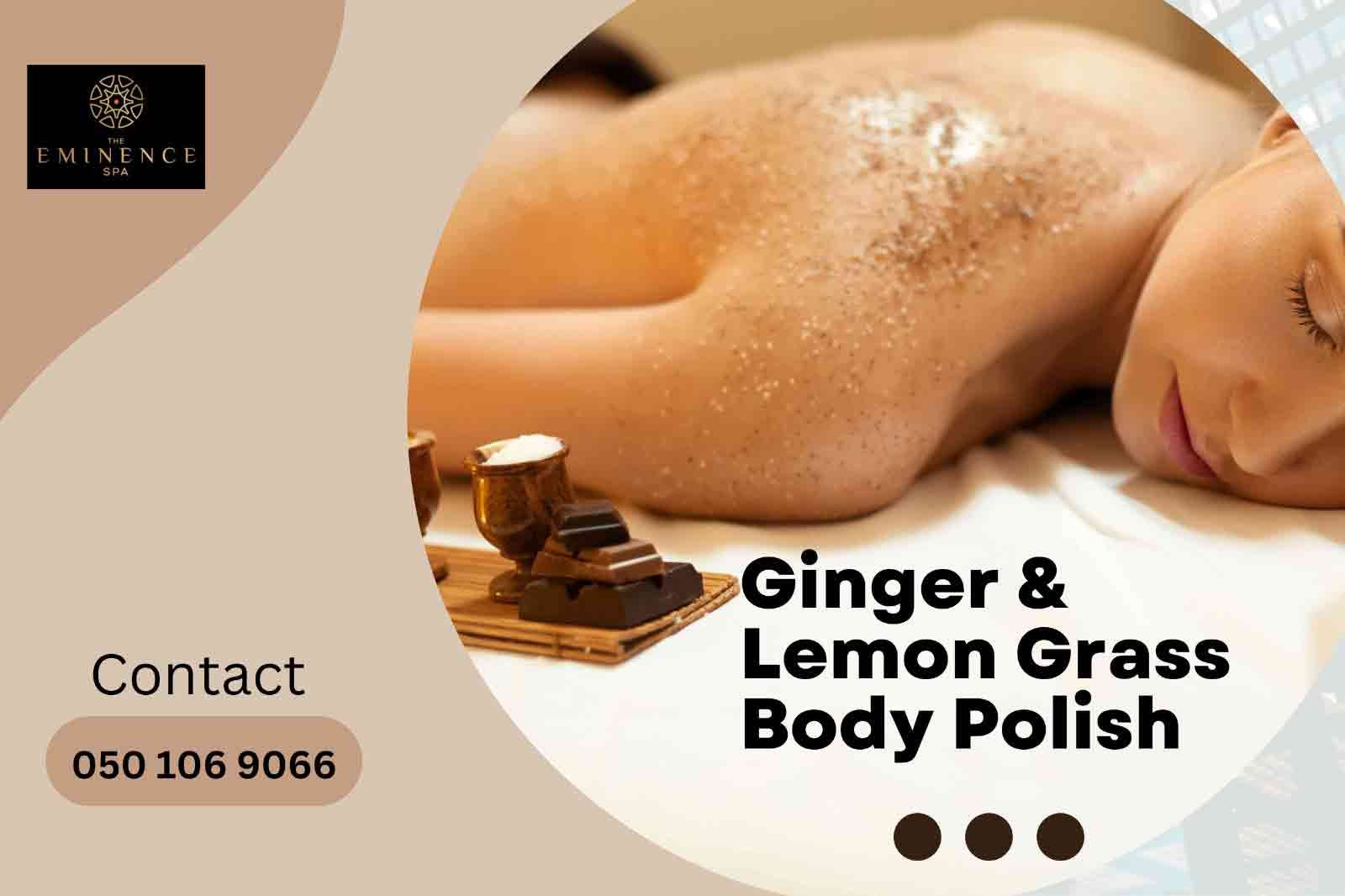 GINGER & LEMON GRASS BODY POLISH
Go Natural with Ginger and Lemongrass
Here's something that you love, a purely natural body polish with Ginger and Lemongrass. For people who don't know, just head to The Eminence website and check out under Ayurveda Therapy section and you'll find this amazing skin care regimen.
This 50minute express Ayurveda treatment at The Eminence will make your skin soft and smooth, for longer times. Once you get to the treatment room, the therapist will start applying the Ginger and Lemongrass mix onto your body. The invigorating aroma of this polish will definitely free your spirits – Lemongrass' citrus scent is uplifting and cleansing, while ginger's spicy and warm scent is energizing. Once the paste is applied all over the body, it is followed by a light massage and a cleansing session. You'll find the whole experience to be energizing and deeply refreshing.
Now let's check the benefits. Individually looking, Ginger has anti-inflammatory properties that soothe and heal damaged skin tissues. It can also help increase natural colour of skin and add oil balance. Anti-oxidants in ginger makes it a perfect choice for anti-aging routines. Lemongrass helps purify skin, remove dirt and dead cells. It also detoxifies your skin. Together they can really add charm to your beautiful skin. Also, Ginger and Lemongrass with its soothing aroma works magic in eliminating stress and anxiety. It can also lighten up the atmosphere, improving your mood significantly.
Apart from the cosmetic benefits, Ginger and Lemongrass paste is very effective in relieving muscle tension, back aches and arthritis pains. Lemongrass and ginger oils are also great for stimulating digestion, so it can help if you are having tummy trouble as well.
With all those great benefits and a yummy aroma, what's not to love!? If you are interested in getting an all-natural Ginger and Lemongrass Body Polish at The Eminence, click here to book your appointment. Also feel free to explore more of our luxurious massage and spa therapies at Eminence Spa, in Wyndham Garden, Ajman.